Welcome to Movement Angol Dance where movement is our business, creative expression, living, learning, health and wellbeing through dance, our art.
info@movementangol.co.uk / +44(0)7944 815 654
Movement Art Exchange - movement, art and dance for wellbeing
This Summer do something fun and engage in the art of self-care through moving, making art and dancing. Re-energise your body with Movement Art Exchange.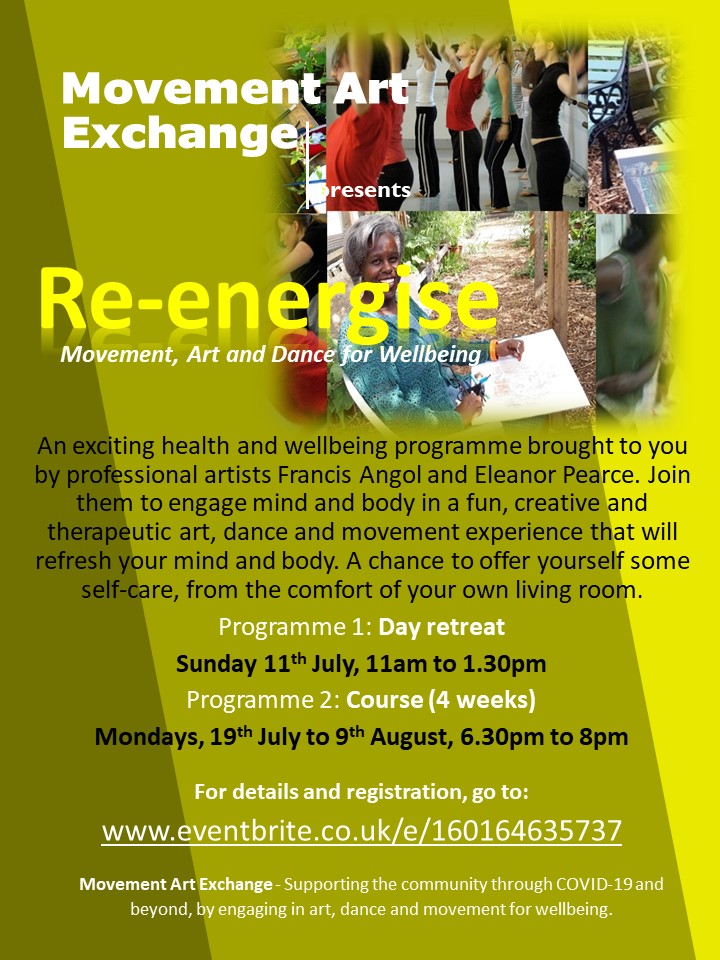 Spring / Summer 2021 class bookings: