Therapeutic Movement Practice
The place for creative living, learning, health and wellbeing. supporting the body through Covid-19 and beyond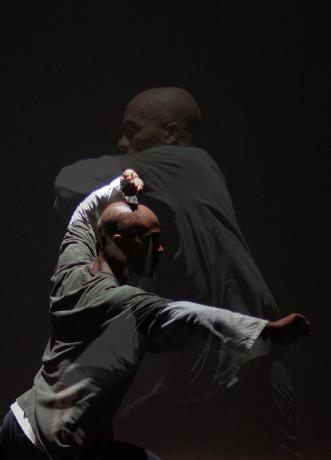 Do you often feel tired, fatigued and often overwhelmed? Would you like to reenergise your body batteries by engaging in a fun, creative and uplifting activity that will allow you to take time out to improve your general health and wellbeing?
If your answer to the above questions is yes, then Body Rhythms has something to offer you.



What is Body Rhythms ?
Body Rhythms is a Somatics based therapeutic movement practice for adults and young people. The practice uses the regenerative properties of movement and dance to help you maintain your body's natural bounce and flow. Body Rhythms takes you on a physical journey of self exploration, encouraged through a dialogue of rhythm, movement, dance, imagery and the imagination, to help you raise your awareness of negative changes going on within your body.
This is a regenerative process that works intuitively to engage and unlock your physical and mental body. The work enriches the imagination, energises the body systems and relaxes the mind. The process works to rejuvenate your body, allowing you to experience the life that you are, rather than the busy lifestyle that you may follow.
The practice helps you to engage more freely with your intuitive nature to deepen your self awareness, allowing your to live your life in a more fuller and conscious manner.
Body Rhythms will help you live a fuller and healthier life of freedom and ease.
This is a joyful and empowering way to engage with your body to change the habits that may possibly be inhibiting your physical and emotional health and wellbeing.
A fun, creative and relaxing way to improve your health and wellbeing by exploring your body and its capacity for self care, for a more intuitive, fluid and open approach to living.

Group Dance & Relaxation Class
The benefits of Body Rhythms




Body Rhythms will allow you to support and improve your: Emotional, Spiritual, Physical and Social health




Improve your breathing.




Learn how to move freely to avoid accidents and injuries.




Reduce stress and muscular tension.




Improve your posture, mobility and balance.




Improve your physical and emotional wellbeing.




Develop more of a conscious awareness of yourself so that you are able to avoid habitual patterns that may be impacting your health and wellbeing in a negative manner.




Reduce the risk of illness like diabetes, high blood pressure, heart disease, osteoporosis, and depression through exercising.




Through meditation, centre yourself and become aware of how to gain more of a focused and realistic perspective on who you are, where you are, and where you want to be.




A chance to combat loneliness and depression by engaging in group activities, which will give you the chance to meet new people and make new friends.




Experience having fun, being happy and discovering yourself.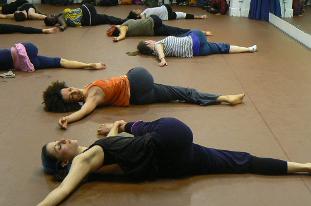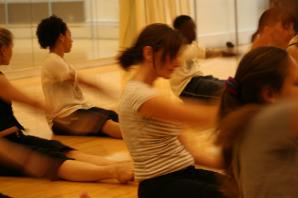 Promoting health through dance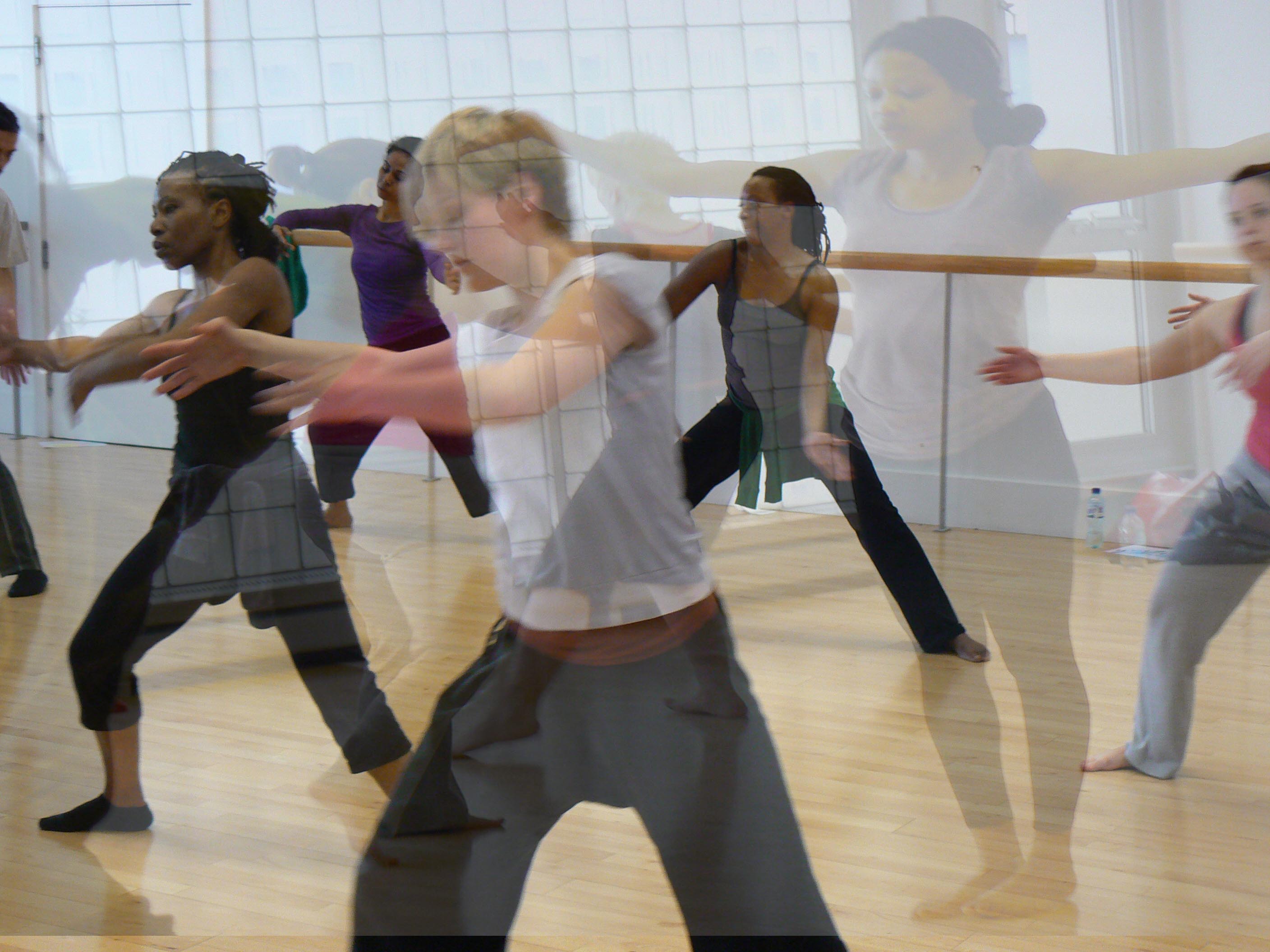 Dance is a major component of human social and spiritual development that harmonises mind, body and spirit in a never ending spiral of renewal, enriched through the intrinsic rhythms and micro movements of the body.
(Angol 2009)




A

llow yourself to engage with your body in a way you have never done before. Awaken

your inner self through a dialogue of movement, rhythm, dance, imagery and the imagination. Live the life that you have, rather than the lifestyle that you follow.

An opportunity to bring a fresh, creative and centred approach to improving one's health and wellbeing.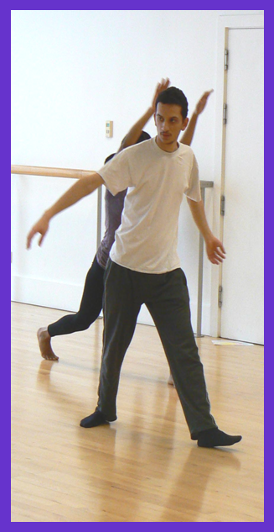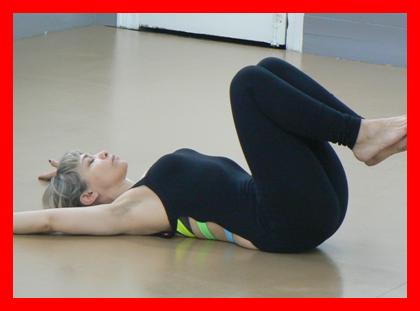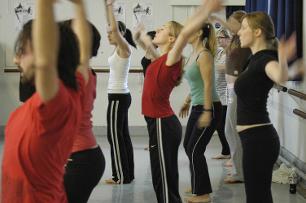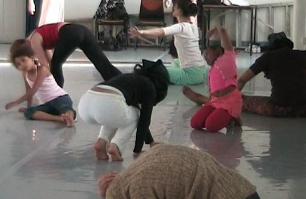 Who is BodyRhythms for ?
Anyone who feels that they need to improve their physical and emotional health and wellbeing, and would like to develop a more conscious and connected relationship with oneself, in order to support the demands of everyday life and its surprises.

From the busy corporate executive who just wants a relief from the budget sheet, to the stressed teacher, carer, construction worker or the mature elder in our community, who want to improve their general state of health, and ways of coping with the aches and pains of old age. Whatever your stress or worry, 'Body Rhythms' has something to offer you.



Booking a Body Rhythms Session:
Movement Angol runs Body Rhythms group workshops, residential retreats, weekly classes and courses for adults and young people.

The company also offers 1 to 1 client based sessions for individuals who would like a more tailored experience that focuses on the particular needs of the individual.
To find out more about booking a Body Rhythms session or programme, please contact Francis on:
+44(0)7944 815 654

info@movementangol.co.uk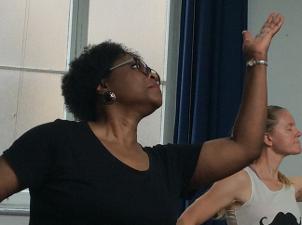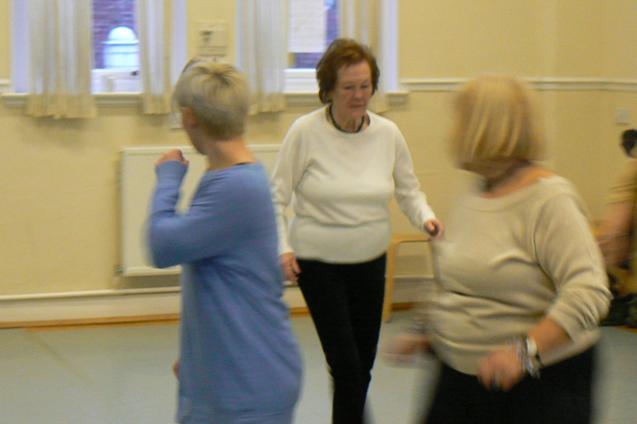 Body Rhythms Classes & Retreats: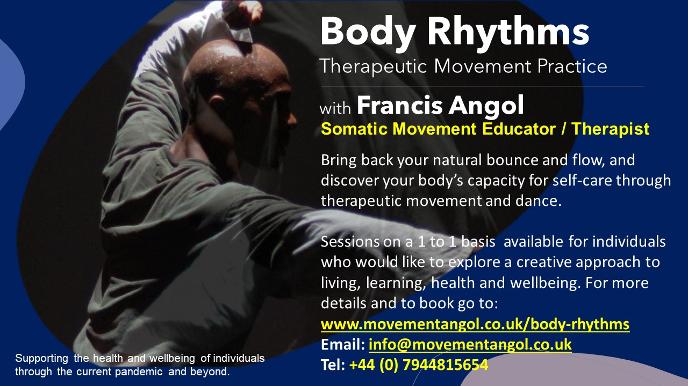 Body Rhythms Facilitator: Francis Angol
Somatics Movement Educator / Therapist, Creative Educator, Dance Lecturer and Choreographer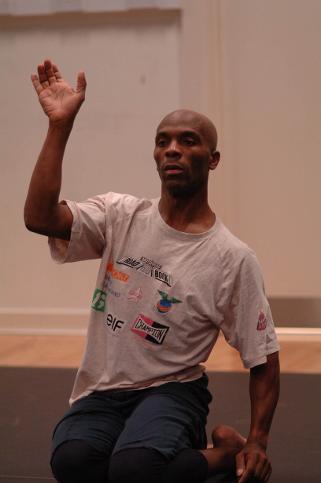 Through movement we learn about ourselves and our environment, and how that supports our learning of everything we do and of what we are.